Blotterature accepts a wide variety of prose, poetry, and artwork. We seek the nontraditional mixed with craft, detail, and process. Well-developed with an edge. Regionalism with a voice. Something with political intentions or just there to entertain. Thought-out. Thrilling. Intelligent. Reading our back issues is a good way to get a feel for what we like. Poets–you are in luck because we have a brand new poetry team, so give it a shot!
Blotterature's print and online issues accept work through blind submissions only. Any identifying information (THAT MEANS YOUR NAME, BUDDY) in the attached document, including in the doc name, will result in a rejection. We do this so we can relieve ourselves of any bias towards our writer friends (and their criticism).
Please include the word count on the first page of your submission
All submissions must be in Times New Roman, 12 font, and double spaced (excluding poetry).
Please see specific guidelines for each genre
Simultaneous submissions welcomed, but you must inform us right away if the piece is accepted elsewhere
We do not accept any previously published material
Print Issue:
Submissions accepted year-round
 Accepting 30 authors/artists pieces for each print issue
Contributors will receive one copy via snail mail
Click on the links below to read the submission guidelines for each genre.
fiction
nonfiction
poetry
artwork
Good luck and send us your best!
Online Shorts Issue:
Blotterature is accepting flash fiction and essay for an online issue due out on March 15, 2015. We are looking for the best fiction and creative nonfiction that the writing community has to offer. There are no themes, but we will include a one page sketch and photo of each contributor to share with the world.
Submissions open January 1, 2015 through February 15, 2015
Both Blot Lit Reviews and the 50 Words for $50 Contest represent Blotterature's commitment to the community of writers we love and serve. Please read the guidelines for each carefully, and good luck!
Submissions for 5o Words for $50 Contest are ongoing.
Now accepting queries for Blot Lit Reviews.
How to Submit: Submissions are only accepted through Submittable.com. Any submissions coming to our email address will be discarded.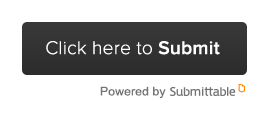 Payment
Unfortunately, we are unable to pay contributors for the journals at this time, but all who are featured in the print journal will receive one free copy via snail mail. We understand you work hard and are dedicated to what you do, and we value that and appreciate you giving us a chance to publish your work. We hope to have some cash on hand for payment in the future. We also currently offer our writers publicity. We will do whatever we have to do in order to get your words to a wide audience (including but not limited to: radio shows, our social networking sites, opportunities to read in a public space, etc.). Also, we are proud to promote writers, writers' organizations, and other publications, so if you have been published through us and want to send us a link to promote something you have achieved or involved in, we will be more than happy to do so. And thanks for your understanding.
Blotterature claims First North American Rights. All rights revert to the writer after publication, but we then ask that you acknowledge Blotterature upon future publication of the same piece/s.